Tag Archives: chairs
---
by eBroussard
Front window at Appalachian Antique Mall by Giddy Upcycle
a little closer…
What do you think?
---
by eBroussard
One of the fun things we do is to find old chairs that are in need of a little of attention. We try to put together some fabric and design combinations that make them interesting. They sometimes end up being just some crazy chairs. All of these pics are taken at ReSource Warehouse so you might find some other cool stuff in the photos
a simple recliner rocker…
great matching ottoman…
cool wing-back…
the picture does not do justice for this one…
love this love seat!
Let's know if you like them…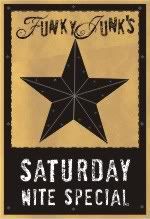 ---